Our Mission Statement
Loyola's mission is to serve men and women who are striving to be conscious of God's action in their lives and world. Inspired by the spiritual exercises of St. Ignatius, Loyola's ministry focuses on deepening faith and commitment to justice.
Read More About Us
Retreats and Programs
Come Aside and Rest Awhile
For more information or to donate: Click here
Sponsorships are available: Click here for information
It is Time to Take Your Seat!!
We have entered the final phase of the
Upon This Rock Campaign
For a $350.00 donation you can sponsor a chair to the Chapel and have an engraved 1″ by 3″ plaque with your name, a loved one's name or a favorite quote or Bible verse on the back. Click here for form.

Visit the
Timothy P. Schmalz

Statuette Gallery
Donated in Loving Memory of
Father Clement J. Petrick, S.J.
Located on the second floor of
Loyola on the Potomac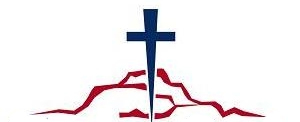 And I tell you that you are Peter, and on this rock I will build my church
Matthew 16:18

Over the last two years our Main Chapel has received some tender loving care. While the space, with it's magnificent alter and breath-taking windows was a welcoming place to pray and worship, the years had taken their toll. The Chapel walls and ceiling were repaired and painted, new carpeting was laid, a new sound system was installed and a railing was added to the alter.
The final phase of our renovation is the addition of 100 new chairs. With a donation of $350.00 you can sponsor a chair in our newly resorted Chapel. A 1″ x 3″ plaque will be attached to the back of your chair.
December 17, 2018 – Maryland Province Releases Names of Jesuits Credibly Accused of Sexual Abuse of a Minor
Today, the Maryland Province of the Society of Jesus released the names of Jesuits from this province, and other Jesuits who have served in this province, who have been credibly accused of sexual abuse of minors since 1950. As a ministry of the Maryland Province, we are deeply sorry for the harm caused to victims and their families. Today, the Maryland Province offers the transparency and accountability people deserve. We hope that this disclosure of names will contribute to reconciliation and healing. Please be assured of our continued prayer for any victim of abuse and their families. A full list of these names and a letter from our Provincial, Father Robert M. Hussey, S.J. can be found at www.mdsj.org