Our Mission Statement
Loyola's mission is to serve men and women who are striving to be conscious of God's action in their lives and world. Inspired by the spiritual exercises of St. Ignatius, Loyola's ministry focuses on deepening faith and commitment to justice.
Read More About Us
Retreats and Programs
2018-2019 Ignatian Weekend Retreat
God's Dream
St. Ignatius of Loyola knew that any human experience can reveal God's dream to us. So he encouraged others to seek God in all things, and he was convinced that they could find God. This retreat will invite us to seek God: in creation; in Scripture; in our living relationship with Jesus and the generosity it inspires; and in the future God opens up before us. The retreat is open to any adult who wants to seek God in his or her own human experience.
The weekend retreat fee is $245.
(For first-time retreatants and for retreatants up to
30 years of age, the fee is $195.)
Click on link below for a complete weekend schedule:
Remaining 2019 Weekend Dates:
April 12-14 – Men & Women
April 26-28 – Men & Women (Spanish Retreat)
Click here to register on-line or call (301) 392-0801 for additional information.
Triduum & Holy Week Retreat
He Loved Us to the End
April 18-21, 2019
Celebrate the Passion and Resurrection of our Savior with us! Our Triduum Retreat begins with the Mass of the Lord's Supper, Liturgy of the Lord's Passion, and culminates with the Easter Vigil. This silent retreat will include four invitations to prayer.
Fee: $295 To register click here.
Retreatants may also make a Private Retreat in silence during Holy Week. (April 15-21). Fee: $510
Private and Directed Retreats
Space is set aside during certain periods for individuals desiring Directed (with a Spiritual Director) or Private (without a Spiritual Director) Retreats. The cost of the retreat varies according to the length of the retreat.
Upcoming dates:
May 30 – June 7, 2019
June 18 – 26, 2019
July 18 – 26, 2019
July 29 – August 6, 2019
For more information click here or call (301) 392-0801.
Spiritual Exercises of St. Ignatius
June 16 – July 21, 2019
Tis thirty day retreat offers a personal experience of the Spiritual Exercises of St. Ignatius. The Exercises invite a retreatant to grow in union with God as a disciple of Jesus Christ. The retreat is well-suited to a person who is able to maintain silence, who has made one or more directed retreats, and who has recent experience of ongoing spiritual direction. During the Exercises, a retreatant prays four or five times a day and sees a spiritual director once a day. Mass is celebrated daily. Fee: $2,300 For more information or to register, contact Father William Noe, S.J. at (301) 392-0802.
Contemplative Retreat
June 18-26, 2019
Facilitated by Marilyn Merikangas, Martina O'Shea, Thomas Gavin, S.J.

The Contemplative Retreat offers you an opportunity to learn about quiet prayer and to understand what God is doing when nothing seems to be happening. It is helpful for people who already have a relationship with God and are just beginning to feel called to let God take the lead. It is also beneficial for anyone who has been doing some form of quiet prayer for a short or long time. Space is limited to 15 participants.
There is an application process which is described in this link.
Cost: $625.00
Living the Fourth Retreat
A Young Adult/Kairos Alumni Retreat
July 5 – 7
Are you

Living the Fourth

?
Is it time to refresh, recommit, reconnect?
Renew your enthusiasm and your relationship with God. Living the Fourth is a Young Adult Retreat for men and women aged 18-30 who have experienced a Kairos Retreat while in High School or College. The weekend will be a powerful and prayerful reminder of life's journey of faith.
Fee: $195 To register click here
Ignatian Leadership for Mission
July 8 -12, 2019
ILM retreats focus on the graces of gratitude, healing, call, and co-laboring. The retreat format combines presentations, time for silent prayer and reflection, and group faith sharing. The retreat is open to anyone who seeks personal and spiritual growth in the Ignatian Tradition. Fee: $480 To register click here
Spiritual Director's Institute
July 26-28, 2019
Continuing formation and peer conversations are essential to spiritual directors' growth in their ministry of accompanying others in their practice of faith, The Institute will treat identified topics of directors' interest and concern, and will provide an opportunity for reflection and sharing in groups. This Program is intended for spiritual directors and requires completion of an application. Fee: $245. Click here to register.
Loyola on the Potomac is currently seeking candidates to fill the following position: Part time Dining Service Utility worker
Candidates must be comfortable working in the food service industry with duties including, but are not limited to, general cleaning, dishwashing, and food preparation. Must be a team player! Applications can be picked up at the Retreat House during weekday business hours or by downloading the form from this link: employment application
Call Dorothy Wells at (301) 392-0805 for additional information. The position requires weekend and holiday work and flexible hours. Equal Opportunity Employer.
Come Aside and Rest Awhile
It is Time to Take Your Seat!!
We have entered the final phase of the
Upon This Rock Campaign
For a $350.00 donation you can sponsor a chair to the Chapel and have an engraved 1″ by 3″ plaque with your name, a loved one's name or a favorite quote or Bible verse on the back. Click here for form.
Days of Prayer
April 15, 2019
Day of Prayer
May 6, 2019
Mary: Simple Woman, Seat of Wisdom
Each day of Prayer begins at 9:00 am and includes
Continental Breakfast, Lunch, Mass. Fee $40.00
Call Lisa White at (301) 392-0801 or email: Lisa.white@loyolaretreat.org

Visit the
Timothy P. Schmalz

Statuette Gallery
Donated in Loving Memory of
Father Clement J. Petrick, S.J.
Located on the second floor of
Loyola on the Potomac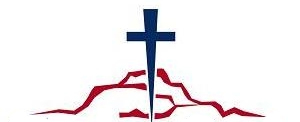 And I tell you that you are Peter, and on this rock I will build my church
Matthew 16:18

Over the last two years our Main Chapel has received some tender loving care. While the space, with it's magnificent alter and breath-taking windows was a welcoming place to pray and worship, the years had taken their toll. The Chapel walls and ceiling were repaired and painted, new carpeting was laid, a new sound system was installed and a railing was added to the alter.
The final phase of our renovation is the addition of 100 new chairs. With a donation of $350.00 you can sponsor a chair in our newly resorted Chapel. A 1″ x 3″ plaque will be attached to the back of your chair.
December 17, 2018 – Maryland Province Releases Names of Jesuits Credibly Accused of Sexual Abuse of a Minor
Today, the Maryland Province of the Society of Jesus released the names of Jesuits from this province, and other Jesuits who have served in this province, who have been credibly accused of sexual abuse of minors since 1950. As a ministry of the Maryland Province, we are deeply sorry for the harm caused to victims and their families. Today, the Maryland Province offers the transparency and accountability people deserve. We hope that this disclosure of names will contribute to reconciliation and healing. Please be assured of our continued prayer for any victim of abuse and their families. A full list of these names and a letter from our Provincial, Father Robert M. Hussey, S.J. can be found at www.mdsj.org